Our mission is to offer our guests unexpected and engaging dining experiences during their vacation in New Caledonia. Explore the many different flavours our beautiful destination has to offer; be inspired by our food and uncover the sights, sounds and aromas of our island paradise. Taste the uncommon with innovative flavours and creative presentations that transform our carefully curated fare into a sensorial spectacular.
Awaken your senses: including the Illy Coffee and Sparkling offers, the signature breakfast with colourful Eye Openers and of course, our Éclairs. Find out more about Le Méridien's signature programs >

We look forward to welcoming you to our dining venues.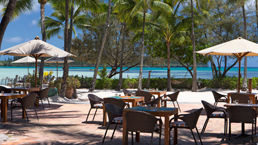 La Pirogue Restaurant
Discover the eclectic mix of Le Méridien's French origin and the exotic flavours of the Melanesian cuisine. Our signature restaurant awaits with a beautiful indoor/outdoor setting overlooking pool and beach and an unparalleled menu including traditional dishes such a 'Bougna'. Indulge your tastebuds with the finest of regional produce, fresh seafood and tropical fruit.
Opening Hours & Reservations
Breakfast:
From 7:00am to 10:00am
Lunch
From 12:00pm - 2:00pm
Dinner:
From 6:30pm to 10:00pm
Dress Code:
Resort Casual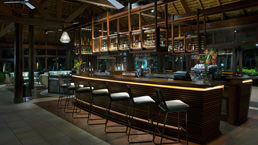 Longitude 167 Bar
Longitude 167 welcomes guests with an open, breezy setting, a wonderful spot to sip away the twilight hours and beging the evening in paradise. Experience Sparkling at Le Méridien or choose from the creative beverage menu including our signature cocktails made with 'Niaouli', a locally produced liquor.
Food may be ordered from La Pirogue Restaurant's à la carte menu.
Opening Hours
Breakfast:
Daily from 7:00am to 11:00pm
Dress Code:
Resort Casual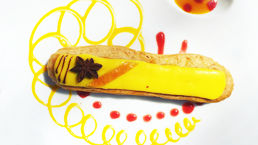 Le Méridien programs
Le Méridien programs propose to curious and creative travelers unexpected and exciting experiences. Discover Le Méridien Sparkling, Le Méridien Éclair and Le Méridien Coffee.
Special Offers
Enjoy carefully designed menus that reflect the rich cultural heritage of New Caledonia. Our passionate culinary team will source the very best local produce and create enriching dining experiences for our guests.
Savour Every Moment
Dining offers at Le Méridien Ile des Pins.